Necessary equipment for three-phase switchboard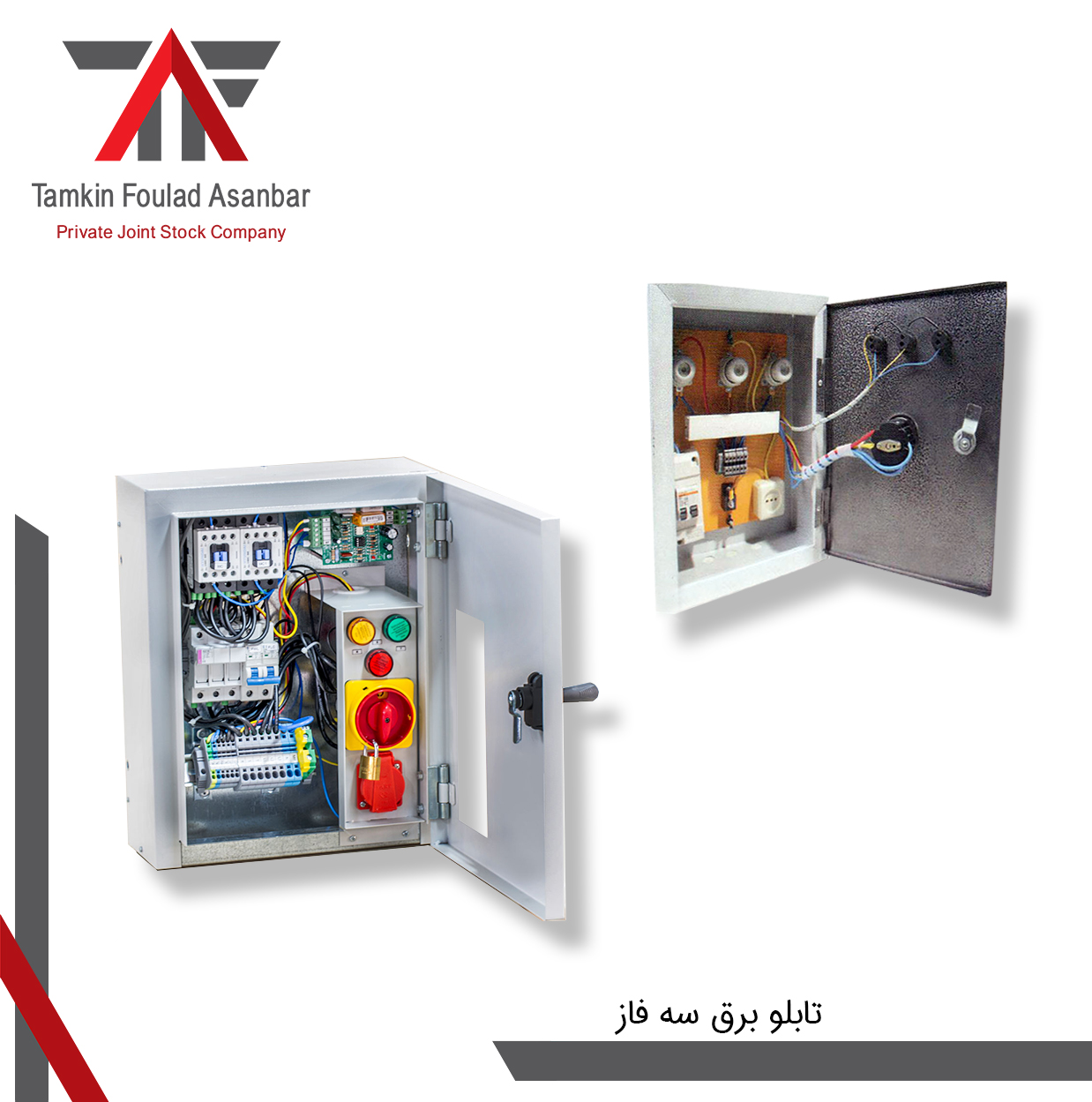 Necessary equipment for three-phase switchboard
The three-phase switchboard is one of the most essential equipment for an elevator, which has the task of feeding the electric switchboard for the lighting of the elevator shaft and the cabin lighting, etc., which is listed below for the necessary equipment for this switchboard:
Three A 25 fuses for four and six person elevators, three A 35 fuses for eight person elevators, A 50 fuses for 15 person elevators and more
A 63 rotary switch for four-person elevator and more
Three signal lights for all elevators
Installation of socket and miniature fuse for engine room lighting, lighting inside the well and engine room fan
Considering the thermostat to adjust the engine room temperature automatically by the fan
Miniature key for the lighting inside the elevator shaft and the lighting of the elevator engine room A 16
Miniature light switch inside the elevator cabin A 10-6
Power supply for miniature switches should be independent and before fuses and rotary switches.
The terminals for the input and output of electricity should be installed under the panel in such a way that:
Input terminals number 16
Output terminal 4 three-phase No. 10
The three remaining terminals number 6
Also install the earth screw.
The terminals should be made of refractory porcelain.
Write a Farsi explanation under each key.
Determining the type of three-phase cable is based on the length of the cabling route and the capacity of the elevator.
The location of the installation of the three-phase switchboard is determined by the availability of the elevator installer.